Andrew Gray Parents
BORN: About 1880, Phila, PA
MARRIED: About 1896
SPOUSE: Margaret Mary Alloguy McGuigan
DIED: About 1960
EDUCATION:
CAREER: Plummer
HOBBIES/INTERESTS:
CHILDREN:
NOTES:
They buried him without his shoes and Grandpop Magrann use to tease Grandmom and her mom about him walking around in heaven without them. I guess most/all people are buried without their shoes, these days.
Andrew Gray Baptism Certificate
Notice that "Gray" was spelled with an "e" on Andrew's baptismal certificate, but then changed to an "a" by the marriage certificate.
The same was also true about the census for different years.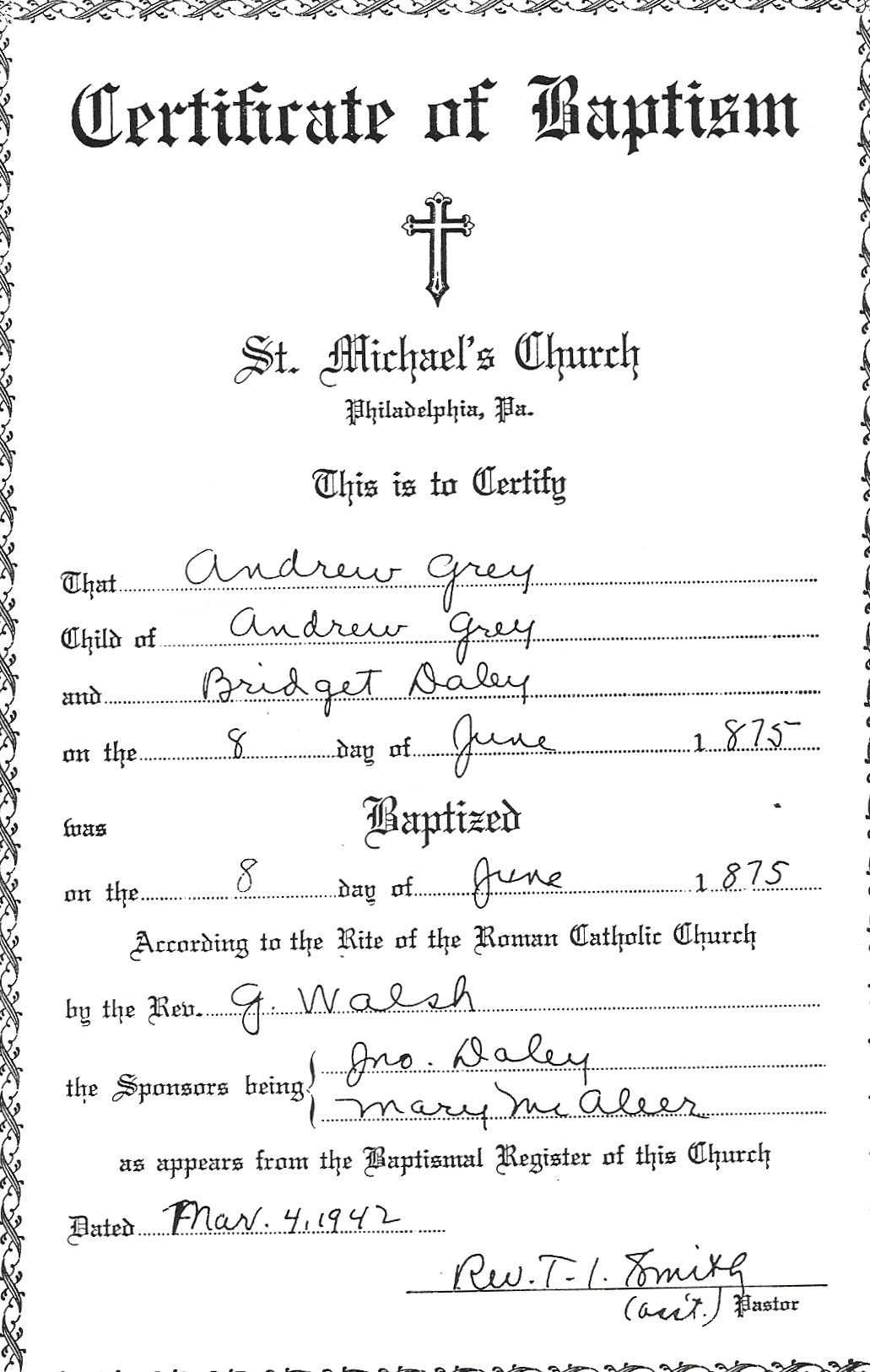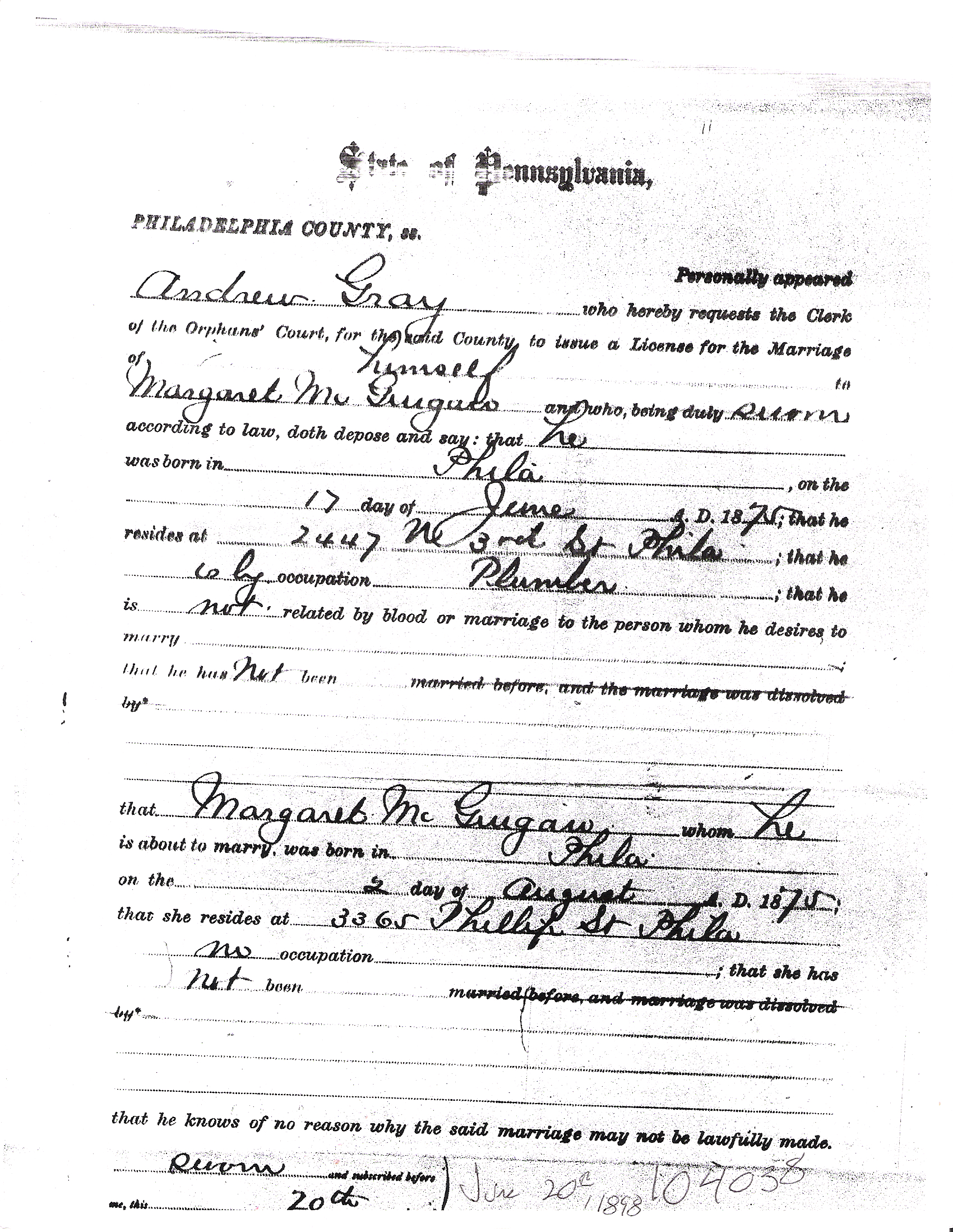 Andrew Gray Marriage Certificate