MAGRANN FAMILY ARTWORK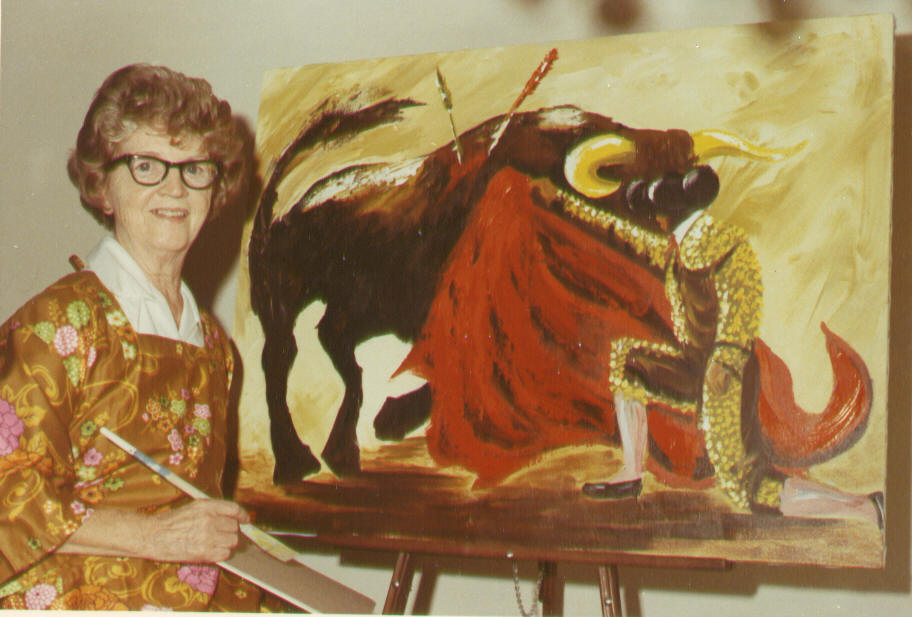 Jane Gray Magrann, 1971: She moved to California to a Spanish style home and decided she wanted a Spanish painting for her wall. She couldn't find one she liked, so she went to the store, bought some paint supplies, and created this, her first and only painting, at age 71.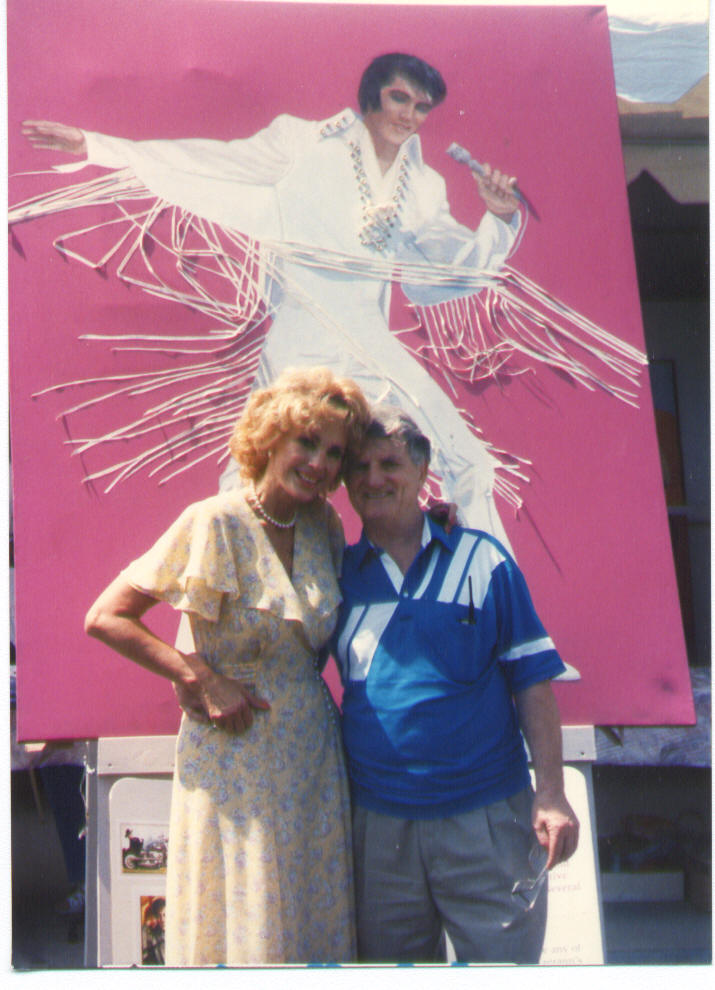 | | | | | |
| --- | --- | --- | --- | --- |
| <![if !vml]> <![endif]> | <![if !vml]> <![endif]> | <![if !vml]> <![endif]> | <![if !vml]> <![endif]> | <![if !vml]> <![endif]> |
| <![if !vml]> <![endif]> | <![if !vml]> <![endif]> | | | |
Diana Magrann and some of her award-winning Elvis paintings. Click here for an online article about her artwork.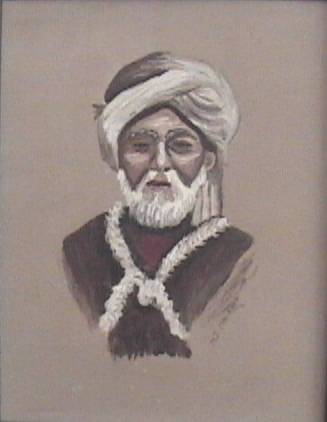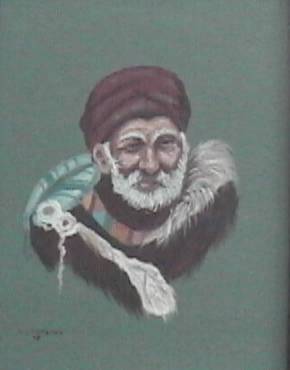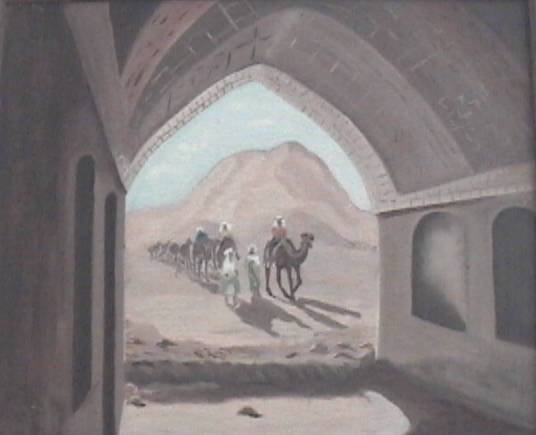 Mary Jane Magrann's paintings she did while in living in Saudi Arabia
The Artwork of Jeff Kintz
Jeff is only 20 years old and still in school at the time of these designs!
The following are pictures of theme parks I designed by scratch on my "Roller Coaster Tycoon 2" game from Atari. I designed the theme parks from scratch, did all the landscaping, built the rides, etc. I have been working on my Westernland Park on spare time during the last few months and continue to keep making changes to it (like any other theme park manager does with their parks).
The below image is from my 59 year old theme park called "Westernland" This is an image of a themed area I named "Tinsel-Toon Town". Basically it is Hollywood's glitz and glamour taken over by cartoon characters.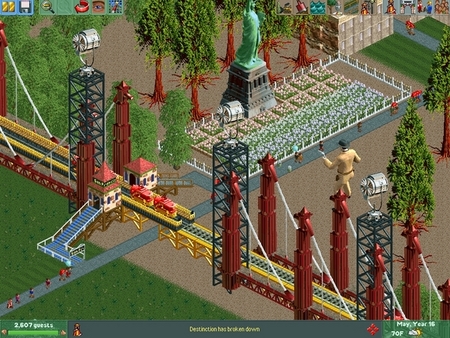 This image is the entrance to the Pirate themed area in Westernland that I call "Neptune's Bay".
I like how the Monorail passes over it.
This is the second entrance to my Westernland park and as you can see, it just turned 59 years old going on 60.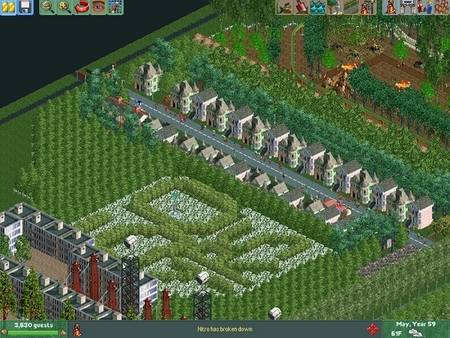 This is Ice Breaker Mountain in my Westernland park.
It has a rafting ride in it and is based after Disneyland's Matterhorn.
This is the main drop for a ride I call "Pirate Invasion" in Neptune's Bay.
In the ride, you have to save a chained maiden from the invading pirates.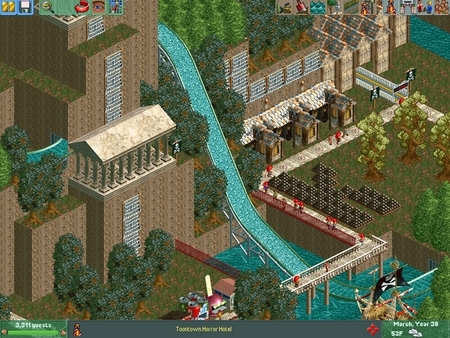 And this picture here is an aerial view of a train ride in Westernland called "Natural Wonders R.R."
In this ride, you get robbed, you go through an Indian village, etc.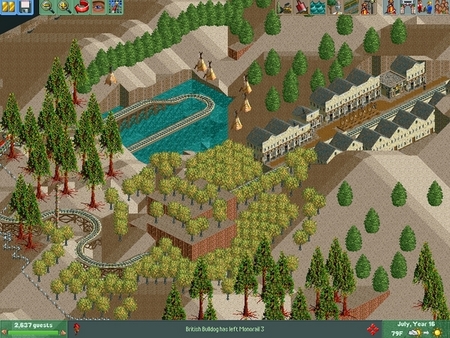 Now these two next pictures are from a park called Tycoon Lagoons
which would be part of the Westernland Resort if they were real.
This image is the entrance to the Asian themed land.
I like how I made the green hills at the entrance. They really fit in with the theme.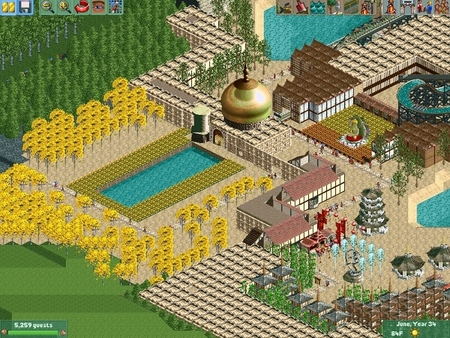 This here is an aerial view of the green hills.
As you can see, the hill on one side is grassy for the Asian scenery
and on the other side it is sandy to fit the theme of California beaches.
There is also an observation tower.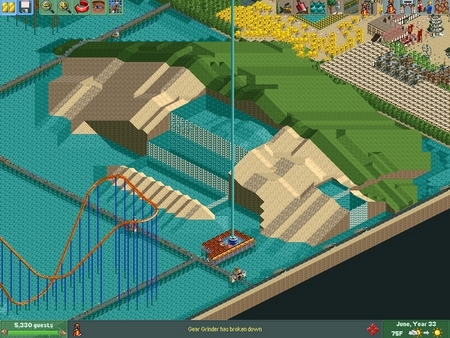 This is the roller coaster called "Chinese Innovations that I made that is 100% in the hill in the above two pictures.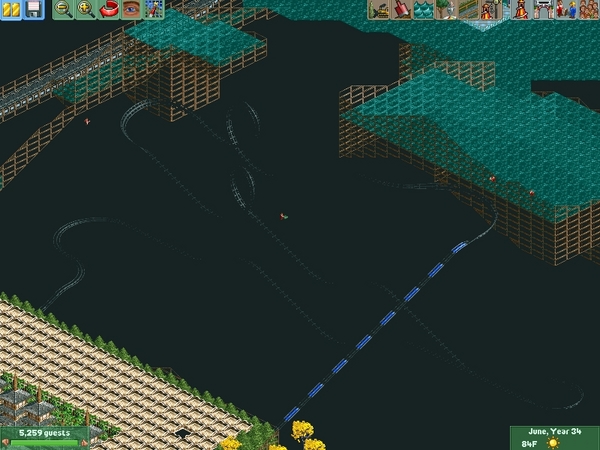 This is an image of Walt Disney that I drew a few years back when I first began to use the Flash program.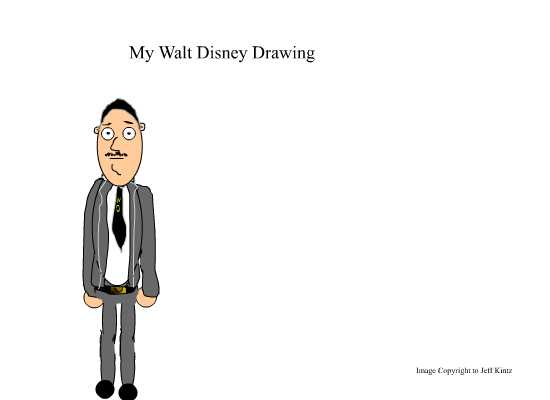 and this is an image of a fat pirate trying to get out of a well that I drew a few years back on my Flash program.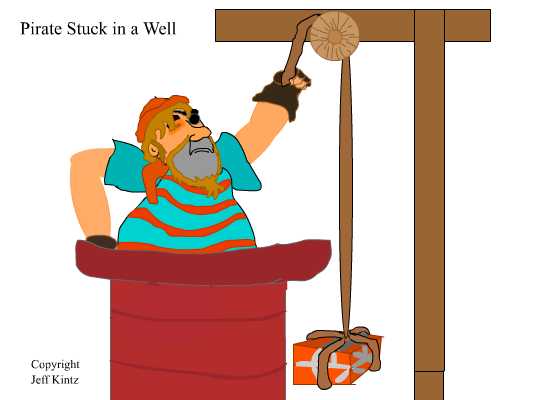 Here are some pictures of my version of Disneyland:
This is my own design of the entrance to Disneyland
This is my version of Sleeping Beauty's Castle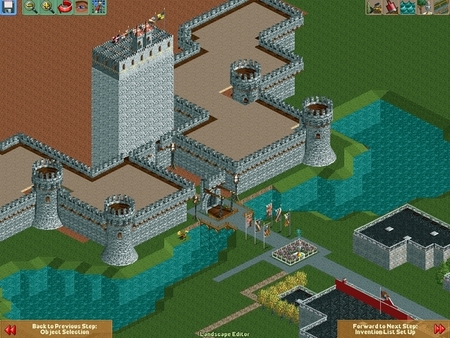 And this is Main Street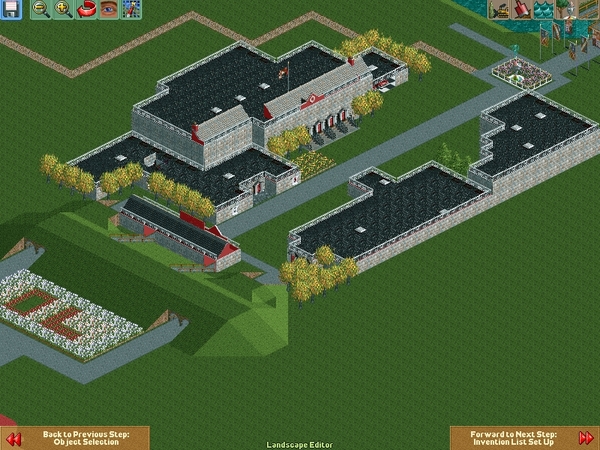 This here is the main entrance with the Monorail and Railroad stations: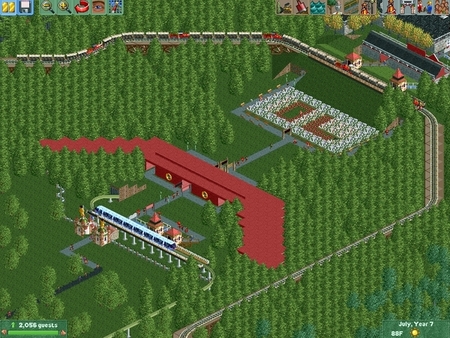 This here is Critter Country:
(Rides are Splash Mountain, The Country Bears, & Pooh)

This is The Jungle Cruise (I like the Waterfalls):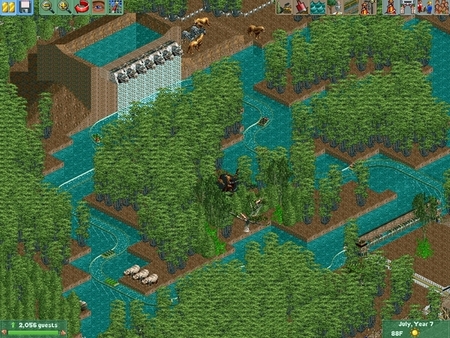 Here is Toontown (A personal touch I added was a Monorail station in the Toontown hills):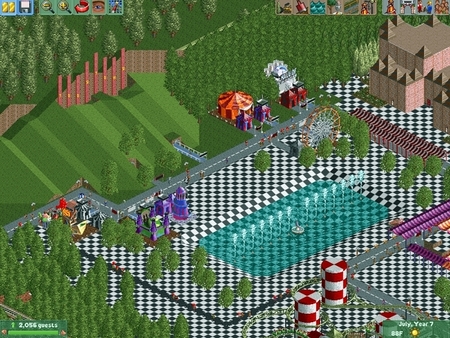 Here is the burning cabin you usually see while riding the Canoes: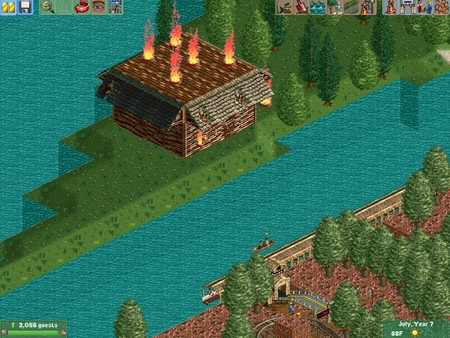 Here is Frontierland
(Rides are Big Thunder Mountain. and a Train ride I made up called Natural Wonders Railroad):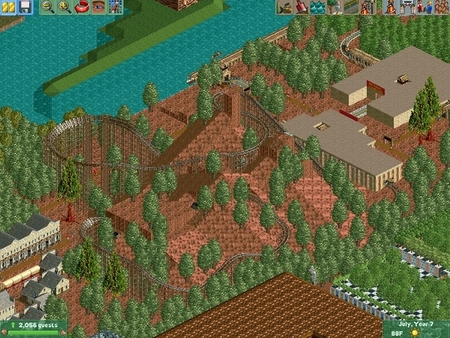 Here is an aerial view of Frontierland, New Orleans Square & Critter Country: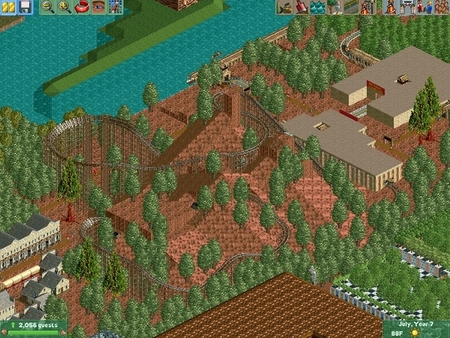 This is an aerial view of Toontown and the Matterhorn: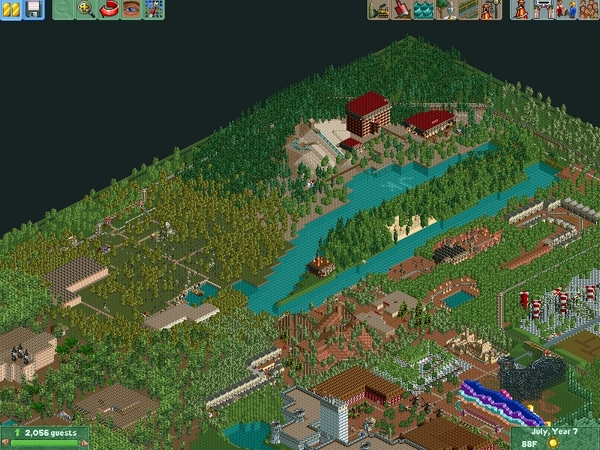 This is an aerial view of Adventureland, Main Street, Tomorrowland, Fantasyland, and a portion of the Disneyland hotel I built: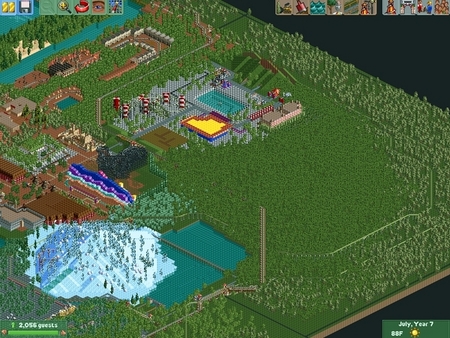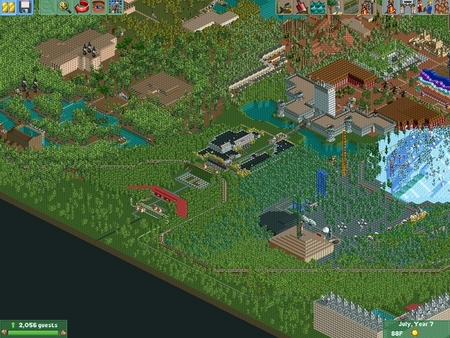 That's it for now, I hope you like my pictures.