Thomas Joseph Magrann II (parents)
BORN: Sep 23, 1923, Philadelphia, PA
MARRIED: Oct 23, 1943 (50th wedding anniversary photos)
SPOUSE: Mary Jane Earley
DIED: January 5, 2008, Yorba Linda, CA Last Days of Tom Magrann
Mass Pamphlet and Insert
"My Old Man" poem by Tracey Magrann
EDUCATION: (Click underlined areas for links to details)
Philadelphia Wireless Institute of Technology Radio Engineering: 1950-1952
University of Pennsylvania Liberal Arts: 1965-1967
Temple University Management: 1974-1976
Kensington University BSEE: 1981-1982
Kensington University MA Project Mgmt: 1983-1985
CAREER: Project Manager for Ford Aerospace (click here for details)
HOBBIES/INTERESTS: (click underlined areas for photos)
Handyman work, photography, video editing, reading, traveling around the world. Was an amateur boxer between the ages of 17-19, and was in the Golden Glove boxing tournament in Phila. Played a lot of football (quarterback) in Holmesburg for local teams; coached Little Leagues of football and baseball later on, and received a trophy for coaching a championship team in 1949. Bowled a lot with Mary Jane in amateur leagues: they received several bowling trophies. Earned a radio license in 1962. Began running at age 55, and ran first marathon one year later. Ran a total of three marathons and many shorter runs (running photos). As of 2005, has logged 16, 882 miles; that's enough miles to have walked about 65% of the way around the world! That has saved approximately $1000 in gasoline! Likes to write riddles. Received a commendation for volunteer work on East Lake Village Homeowner's Board, as well as a salute and a retirement thank you in the newsletter.
CHILDREN:
NOTES: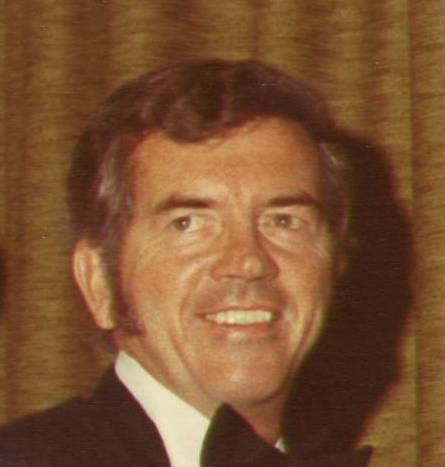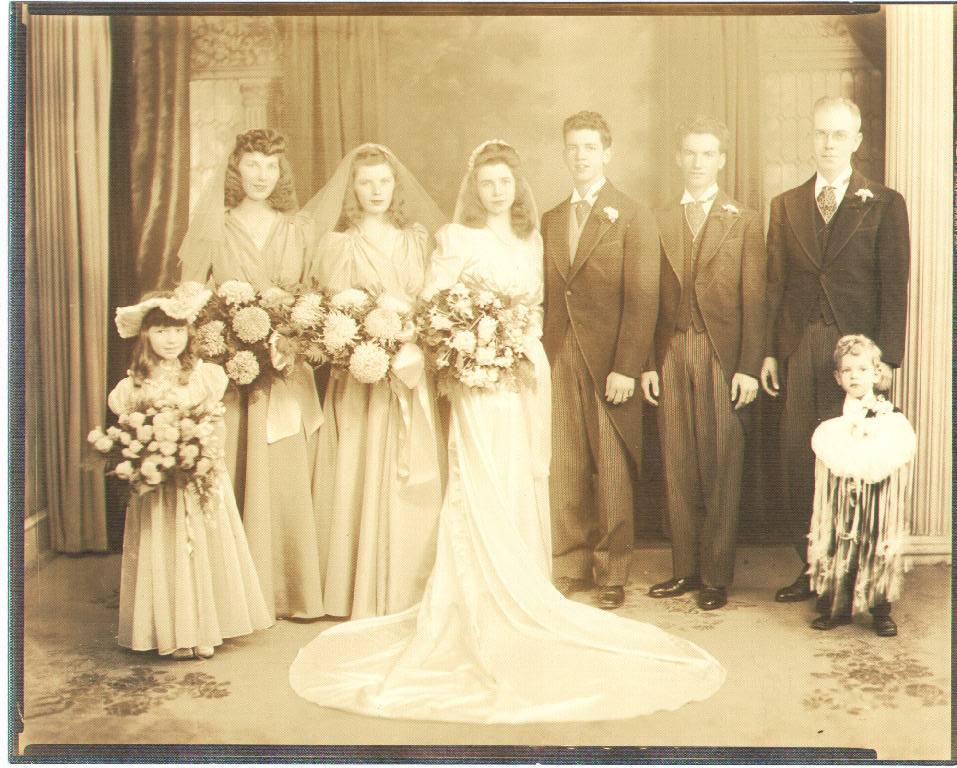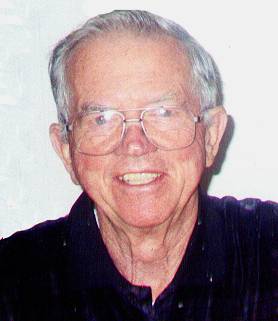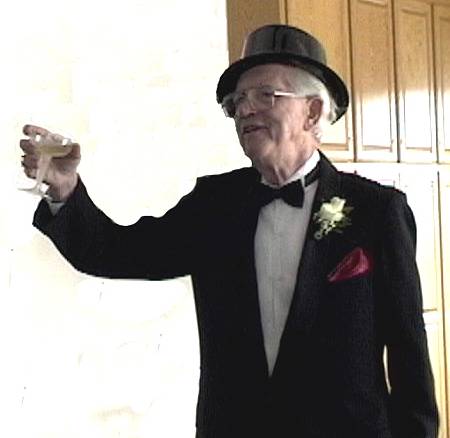 <![if !vml]>
<![endif]>
Tell Us About Yourself
Have you done any volunteer work?
Coached kids in boxing, football, and baseball. Served 16+ years on the Homeowner's Board of Directors as Treasurer, President, and Head of the painting committee.
Where have you traveled?
Have you had any memorable pets? What did you love about them?
My favorite pet was Buster, the collie dog, who was about 3 years old when I was born. He was a great pet, and one day when I was five years old, as I was crossing the street to go to the candy store, he grabbed me by the back of my pants and pulled me back from getting hit by an oncoming car! A year later, the dogcatcher got him, and I bawled my eyes out, saying "Please mister, don't take my dog!", and they let him go. He lived to be about 15 years old.
What life lessons would you like to share with the rest of us?
What are some special memories you have?
One of my best memories is our 50th Wedding Anniversary party; it was even more enjoyable than the original wedding! Although our parents were not still around (and that can't be replaced), we had many friends from all over the world come, including Saudi Arabia and Iran, and relatives from the east coast came out for the week. Many of us then went to Las Vegas for the weekend afterwards. The event was held at a hotel near Disneyland. I had prepared a slideshow presentation of our life together, and we renewed our wedding vows (although Mary Jane couldn't stop laughing when the priest asked her is she would "promise to obey"). We also received letters from the Governor of California, State Senators, Cardinal Mahoney, and even the President of the United States.
Another great event was my 80th Birthday Party, which was a costume party with the theme "The Roaring 20's", which was the era I was born into. We used our Homeowner's Association clubhouse, and most of the family came dressed in great outfits of the 20's.
What was the most memorable holiday your family has had, and why?
During the early years of our marriage, I was a member of the American Legion, which sponsored all of the big holidays. I would buy tickets for the family, and they would cater the event and provide Easter Egg hunts, Fourth of July barbeques, Memorial Day picnics, and New Year's Day parties.
Have you been witness to any special acts of kindness or heroism?
When I was growing up, whenever someone knocked on our door asking for some money to buy a cup of coffee, my father would take them in, and not only give them some coffee, but he would also make them pancakes or eggs himself! Then he would offer them a cigar, and he would talk to them for two hours or so. It never mattered what color a person was, or what their circumstances. Everyone was treated as a brother. When I got up in the morning, I never knew who I would find sleeping on the couch. My parents always left the front door unlocked, and they didn't mind if a stranger came by during the night to rest from their travels.
What are your goals (past, present, future)?
Do you have any family traditions (past or present)?
Every Sunday after we were all married, my brothers, sister and I with our families would gathered for Sunday dinner at our parents house. My mother would set up a huge table in the dining room and feed about 15 of us every week.
Do you have any funny family stories?
When we were kids, my older sister had a group of boys that she hung out with that were older than my group of friends. One day during the winter, when we knew they would come knocking at the door for her after school, we brought a bucket of snowballs into the house and when we heard them on the porch, we opened the door and pelted them from the porch with all the snowballs. They ran away, but came back with their own snowballs, and we had run out! So we hid in the house and decided to get a bucket of water to throw on them when we heard them on the porch. We got it ready, and hearing the scuffle on the other side of the door, I opened it while my brother John tossed the bucket of water all over.....our father! He was standing there, soaking wet and freezing, holding grocery bags from the store. He gave us such a look! Without saying a thing, he went upstairs to change. We somehow managed to vanish and made ourselves scarce, afraid he was going to wring our necks. The next few hours dragged into days as we waited for our punishment, but he never said one word about it for the rest of his life.
TEN QUESTIONS FOR EACH MAGRANN
(Send your answers in for your webpage!)
1. Who do you admire most, and why?
2. What do you know NOW that you wish you had known THEN?
3. What are some of your biggest blessings in life?
4. If you could change your past, what would you do differently?
5. What is one of the hardest things you've ever had to do, but are glad you did?
6. What do you hope your grandchildren will learn about life?
7. Who in the world would you most like to meet and talk to (past or present)?
8. What was the happiest day of your life, and why?
9. What are some of your happiest successes or accomplishments?
10. What was your favorite vacation, and why?
http://www.findagrave.com/cgi-bin/fg.cgi?page=gsr&GSln=Magrann&GSbyrel=in&GSdyrel=in&GSob=n&
Thomas J. Magrann
I
http://www.findagrave.com/cgi-bin/fg.cgi?page=gr&GSln=Magrann&GSbyrel=in&GSdyrel=in&GSob=n&GRid=86912203&
Mary Jane Magrann:
http://www.findagrave.com/cgi-bin/fg.cgi?page=gr&GRid=86916835
Thomas Magrann II
http://www.findagrave.com/cgi-bin/fg.cgi?page=pv&GRid=86916309
Catherine Hogan Magrann:
http://www.findagrave.com/cgi-bin/fg.cgi?page=gsr&GSln=Magrann&GSbyrel=in&GSdyrel=in&GSob=n&
John Lawrence Magrann:
http://www.findagrave.com/cgi-bin/fg.cgi?page=gr&GSln=Magrann&GSbyrel=in&GSdyrel=in&GSob=n&GRid=86954002&