Tracey earned her second doctorate, a PhD in Biology, from Loma Linda University. She plans on using this degree to become a full-time college Science Professor, specializing in anatomy, microbiology, and physiology for pre-med and pre-nursing majors.
Jeff enrolled to be a Big Brother Mentor with the local Big Brothers Big Sisters of America in October and was finally matched with a little brother in the program on the boy's birthday, Jan. 31, 2011. Jeff says, "I have spent so much time with him in the last few days that I can already see he has opened up completely to me. I can see in his eyes how much he looks forward to spending time to me and to be honest, I have benefited so much as well."
Tracey won an award from the Southern California Academy of Sciences for her research in cleaning up lakes containing toxic algae.
Mark and Kelly Magrann welcomed their fourth on September 1, 2010. Kai Magrann weighed in at 7lbs.5oz and was 18 inches. Mother and son are doing great as are the kids and husband. This gives Jim and Tommie their 13th grandchild!
Molly graduated from CA State Fullerton with a Bachelor's degree in psychology. She has also been accepted to their Master's Degree program!
Jeff received his first College Degree in Inter-Disciplinary Studies. Now he is going into Broadcasting with a minor in History. Jeff also got to meet the legendary comedian, Gilbert Gottfried! "He is such a nice man! He is also a voice actor with credits of doing Iago the Parrot from Disney's Aladdin and the AFLAC goose."
She won the Working Involved Seniors of Excellence (W.I.S.E.) award. Aunt Peg is not only 89 and still working; she is 89 and still loves working! She is the eldest County of Orange employee. Well, as a true Magrann, she won the award, and will be honored in the Senior Industry Professionals.
On Saturday, January 30, 2010, Tori was a first place winner at the 23rd Annual Astounding Invention Convention. She invented "Voggles", which gives real-time video feedback to swimmers on their goggles so they can instantly improve their swim technique. Out of more than 4,000 entries in Irvine and Tustin Unified School Districts, approximately 350 were chosen to be submitted for the final judging. More than 60 judges rate the inventions on originality, usefulness, the description and illustration. Entries were rated as "Honorable Mention", "2nd Place" and "1st Place". Those rated 1st and 2nd place shared $9,000 in award money. Two 1st place winners will be chosen to have their inventions patented. We haven't heard the results on the patent, yet!
Royale is the Social Media Coordinator for PETA (People for the Ethical Treatment of Animals. She was featured in the Vegetarian Star News (Celebrity Vegetarian Gossip and News). Click here for the story. Below is an excerpt:
Congratulations!
Tracey Magrann
Letter of Commendation for teaching at the South Orange County School District
CONGRATULATIONS
Conner Reed, grandson of Jim Magrann at Baseball Camp: TV Spotlight!
Connor Reed attended a baseball camp at Florida State University. He was one of the boys interviewed on TV concerning what he had learned from the camp. You can watch his TV interview here:
http://www.wctv.tv/sports/headlines/52209732.html

He also had his picture taken with Coach Mike Martin along with his cousin Evan who lives in Tampa.

Connor is Kim and Chad Reed's oldest son at 13 years.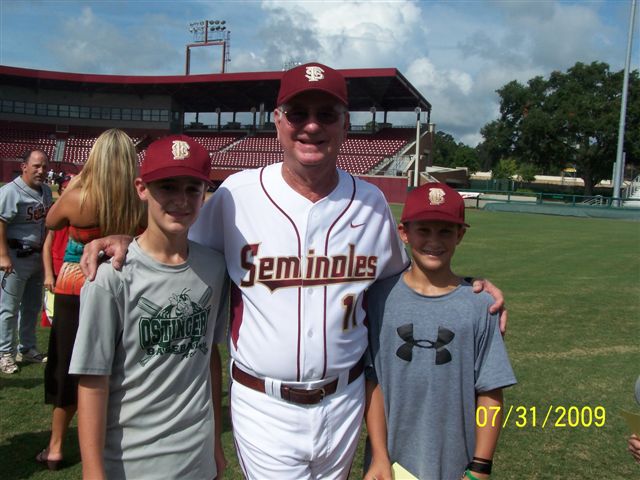 MAC (TOM) MAGRANN
FUN IN DOMINICAN REPUBLIC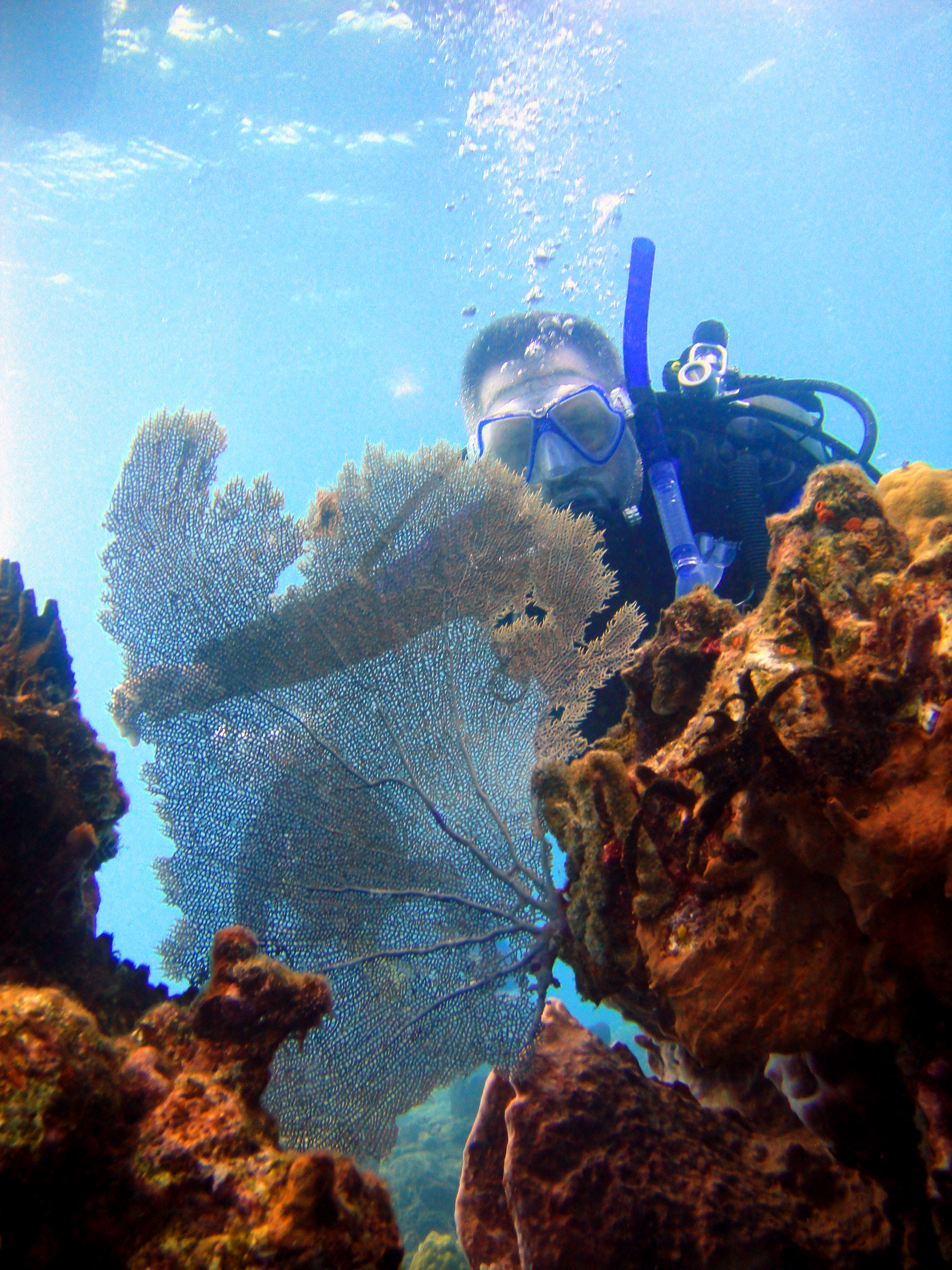 Tracey Magrann: Teacher of the Year!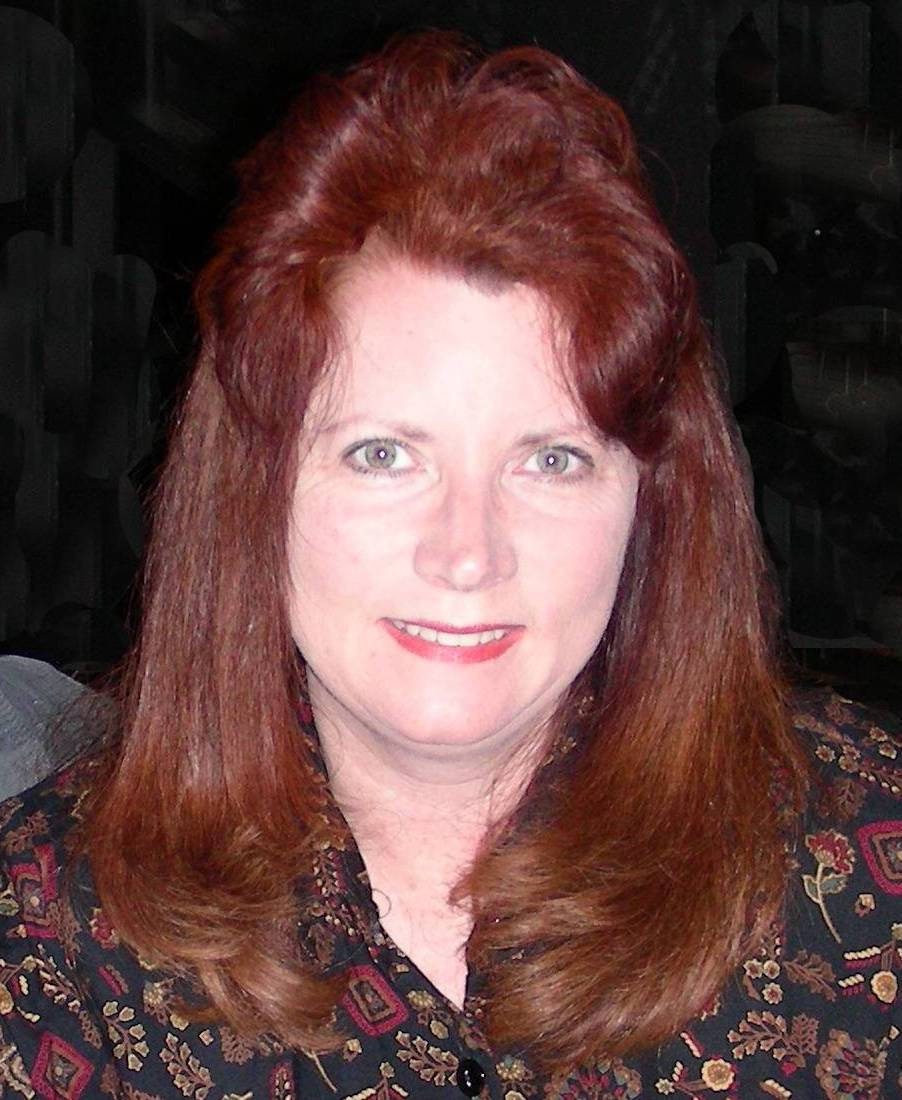 Tracey won the Saddleback College Teacher of the Year award.
She will now be entered into the Orange County Teacher of the Year contest.
Tracey teaches Anatomy, Physiology, and Microbiology.
Ken Ziegler Tom Magrann II
9/3/23 - 3/31/08 9/23/23 - 1/5/08
He will be missed! He will be missed!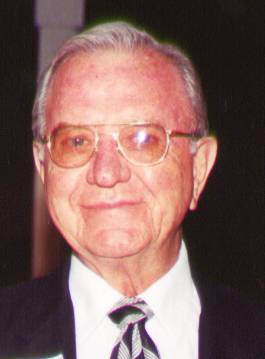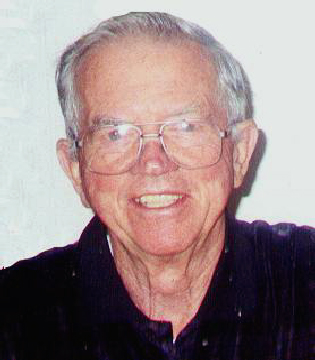 Click here for detail of Ken Ziegler's life Click Here for webpage
Click here for a memorial letter of Ken "My Old Man" Poem
Click Here for Tribute Slideshow
CONGRATULATIONS
Molly Magrann
Molly just won a scholarship from the
Fullerton College Social Sciences Division!
Click here to see her letter of recommendation
CONGRATULATIONS
Tori Corder: Dolphin Trainer for a Day!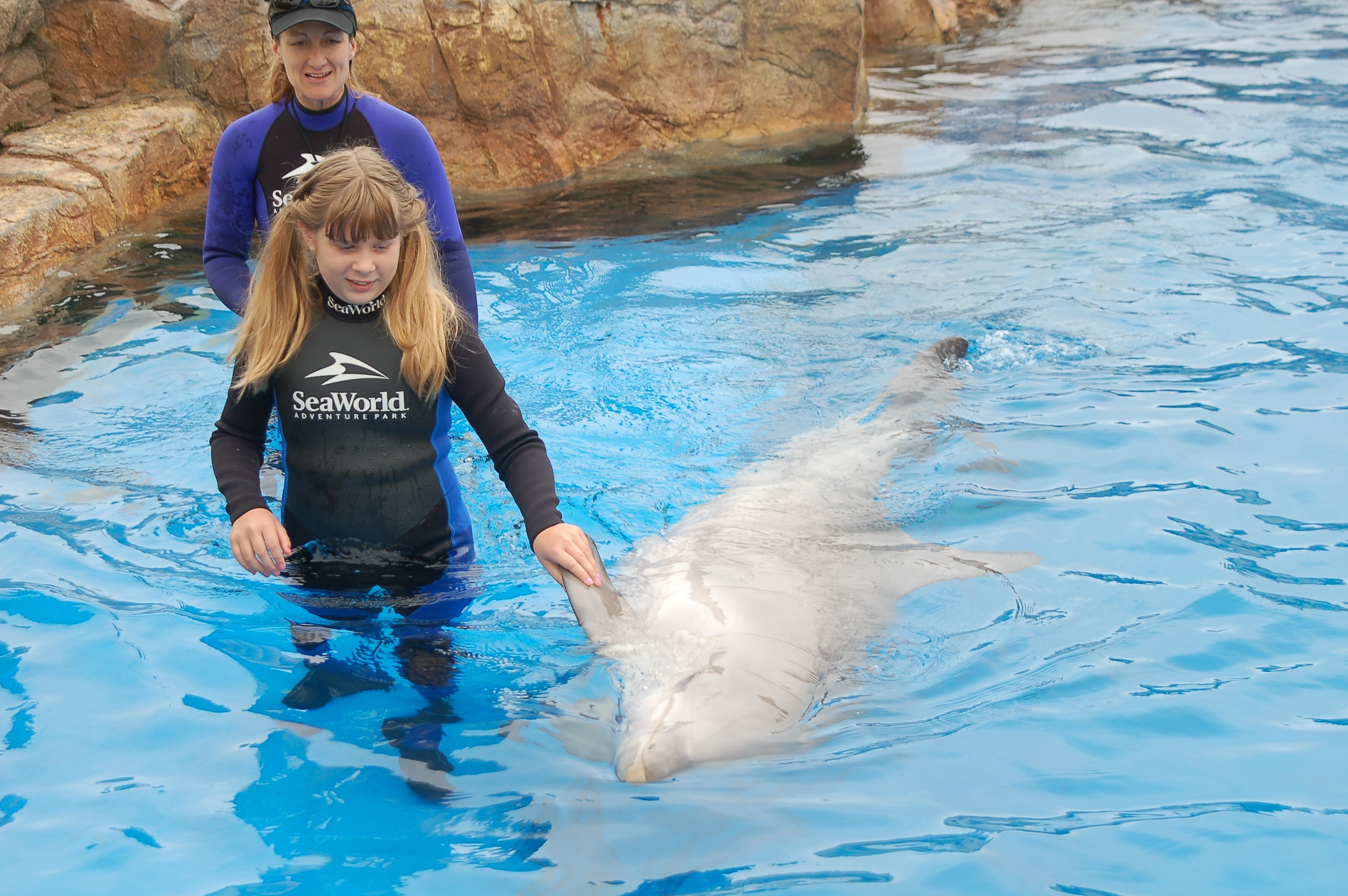 CONGRATULATIONS
Lauren Miller (Daughter of Phyllis [Magrann] DelBuono)
Lauren went to the Mid-Atlantic Cake show in Maryland or Virginia [not sure which one]. She won first place in "Beginner Novelty Non-Tier Division" and also won first place in the entire "Beginner" Division. One judge said that within a year, Lauren will be in the Masters Division!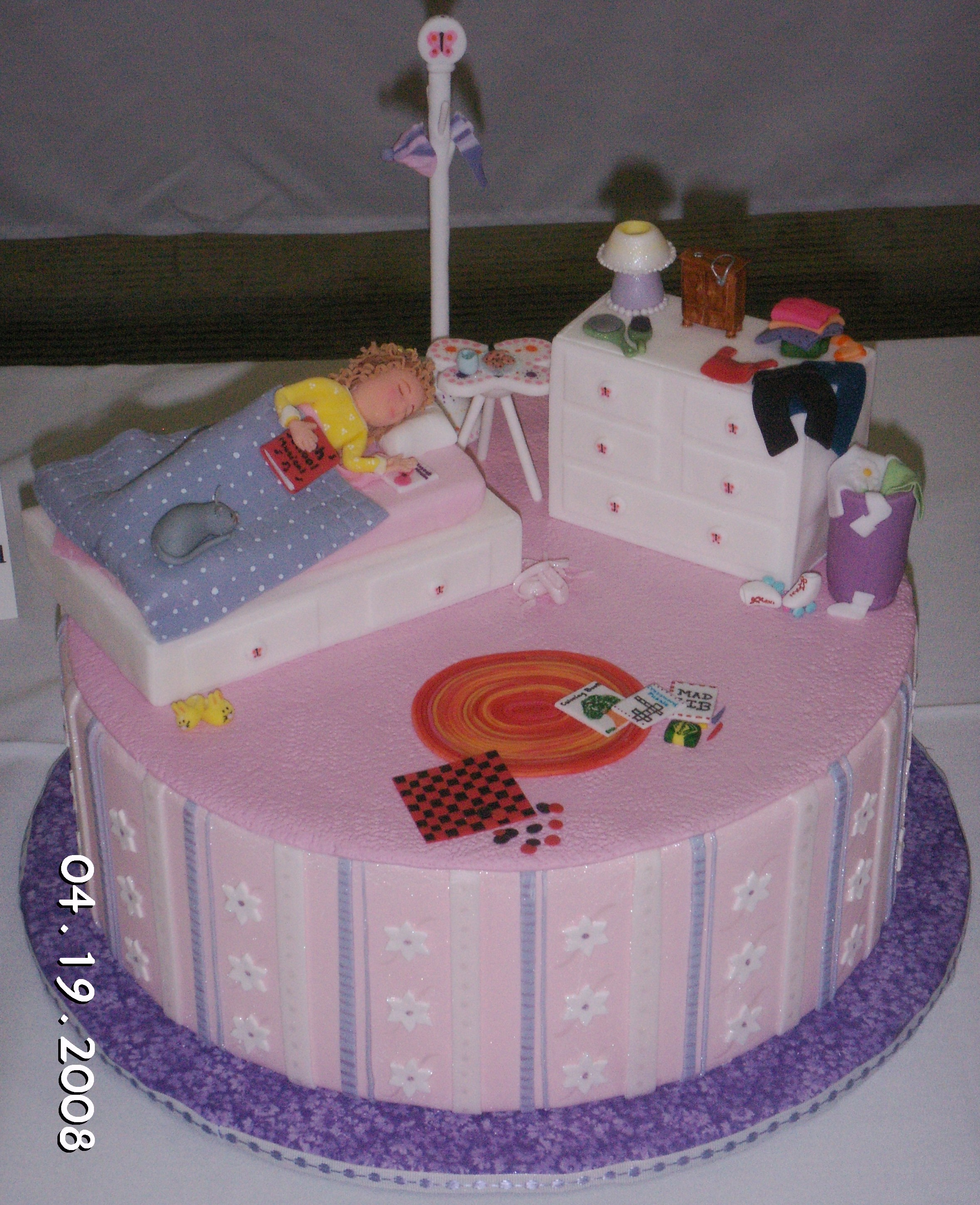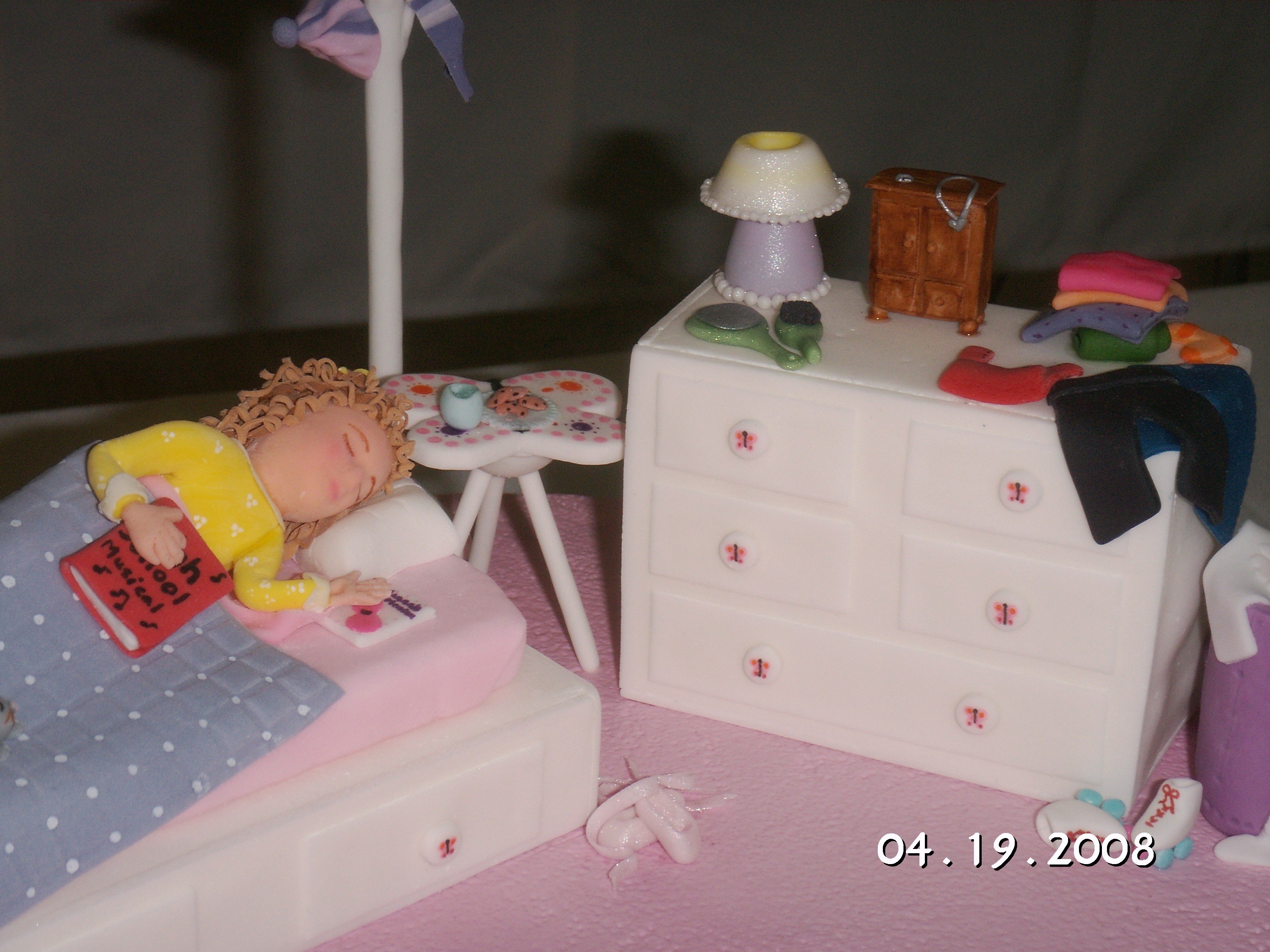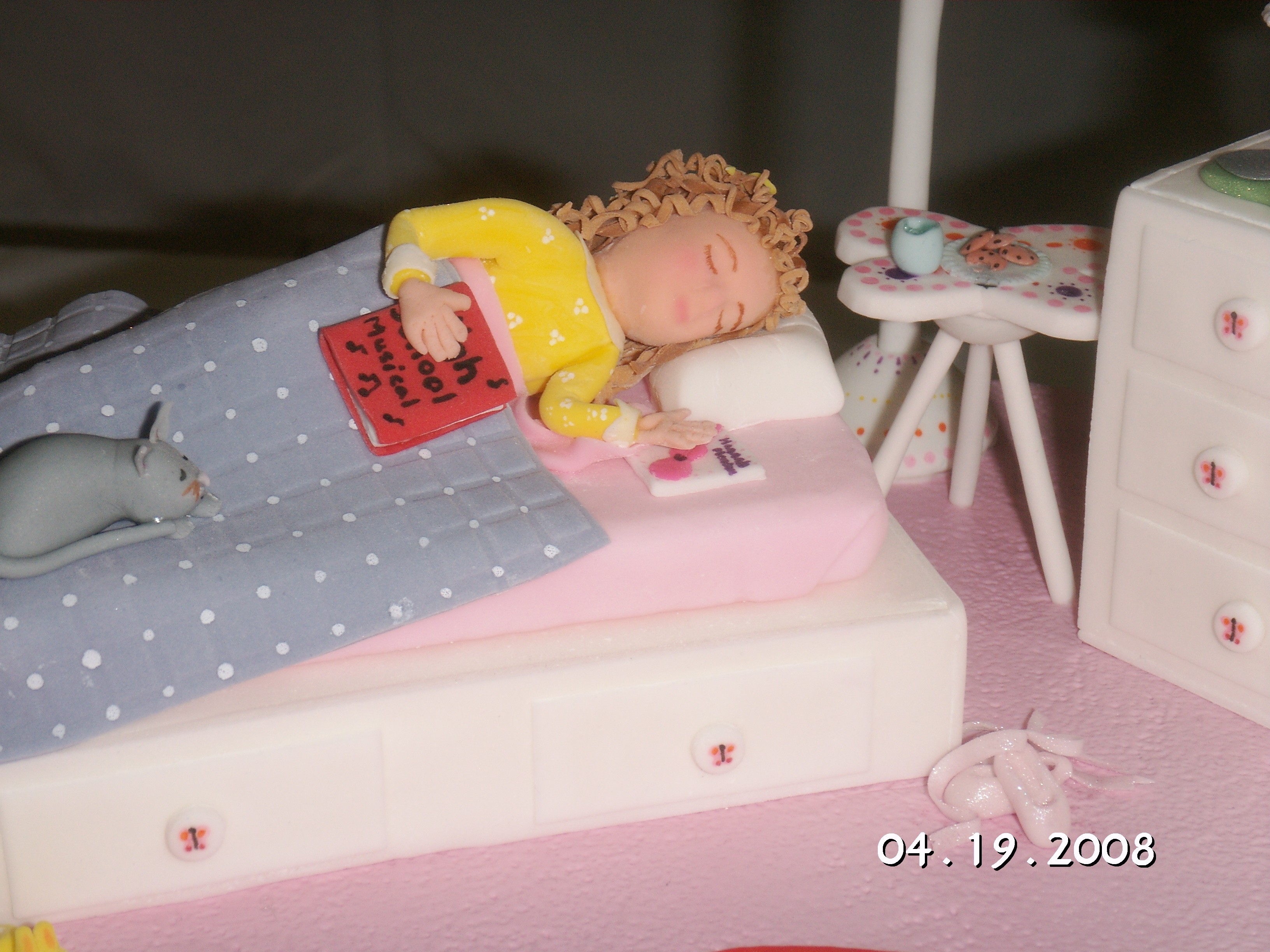 CONGRATULATIONS
Tracey Magrann and Frank Reyes
Married July 12!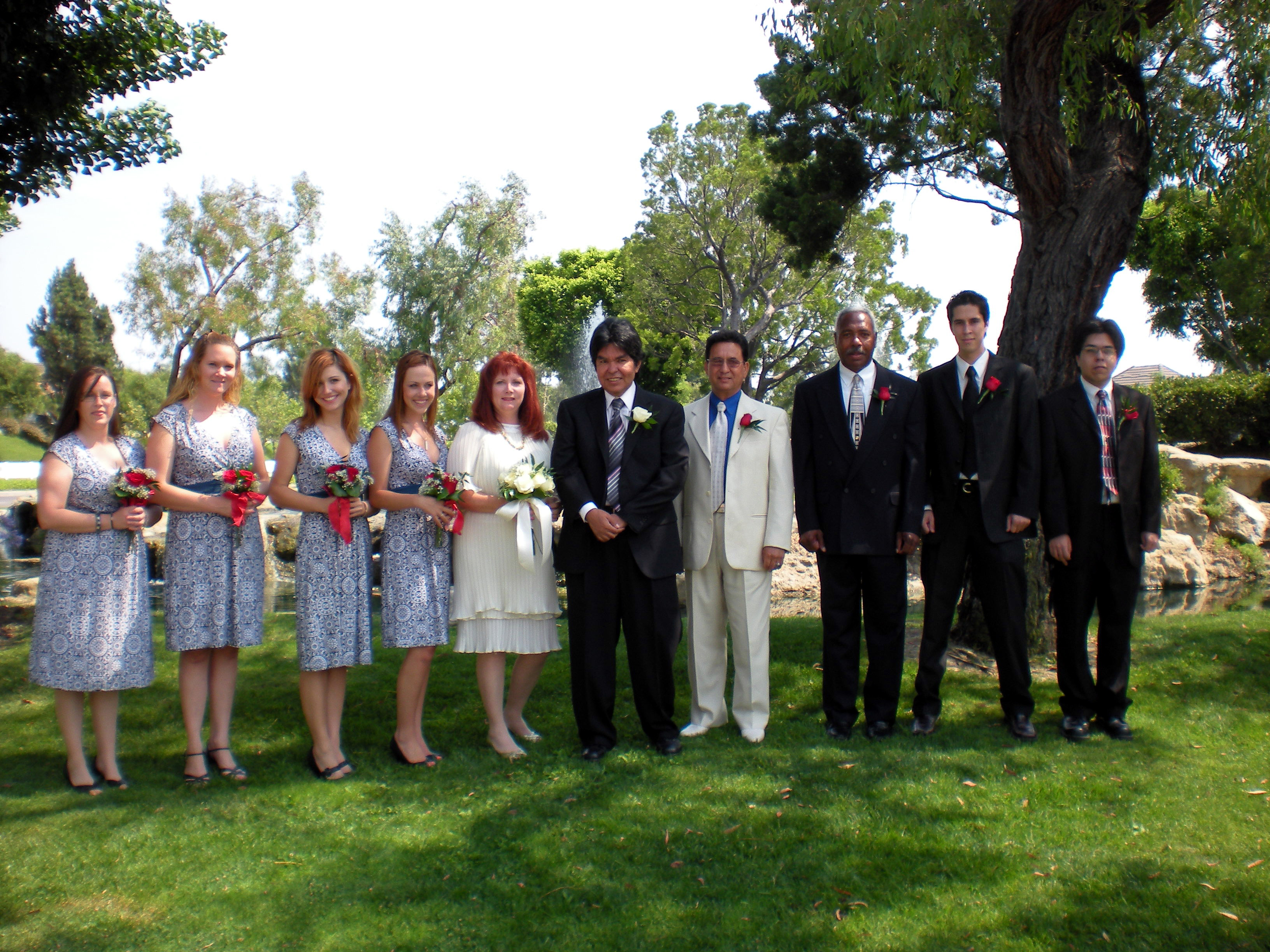 CONGRATULATIONS
Bryan Egland (Grandson of Lee)
Bryan Egland (JonesBones) had an "extra" part in the TV series Desperate Housewives. He played the part of an Romanian Orphan. It was filmed at Universal Studios.
Watch the 2-hour Season Finale!
Sunday May 18th @ 9/8c on ABC
Here he is at the pizza parlor set:
CONGRATULATIONS!
Tom (Mac)Magrann
Orange County Reserve Sheriff
of the Year !
CONGRATULATIONS!
Lauren Miller, daughter of Phyllis (Magrann) DelBuono
decorated these wonderful cakes!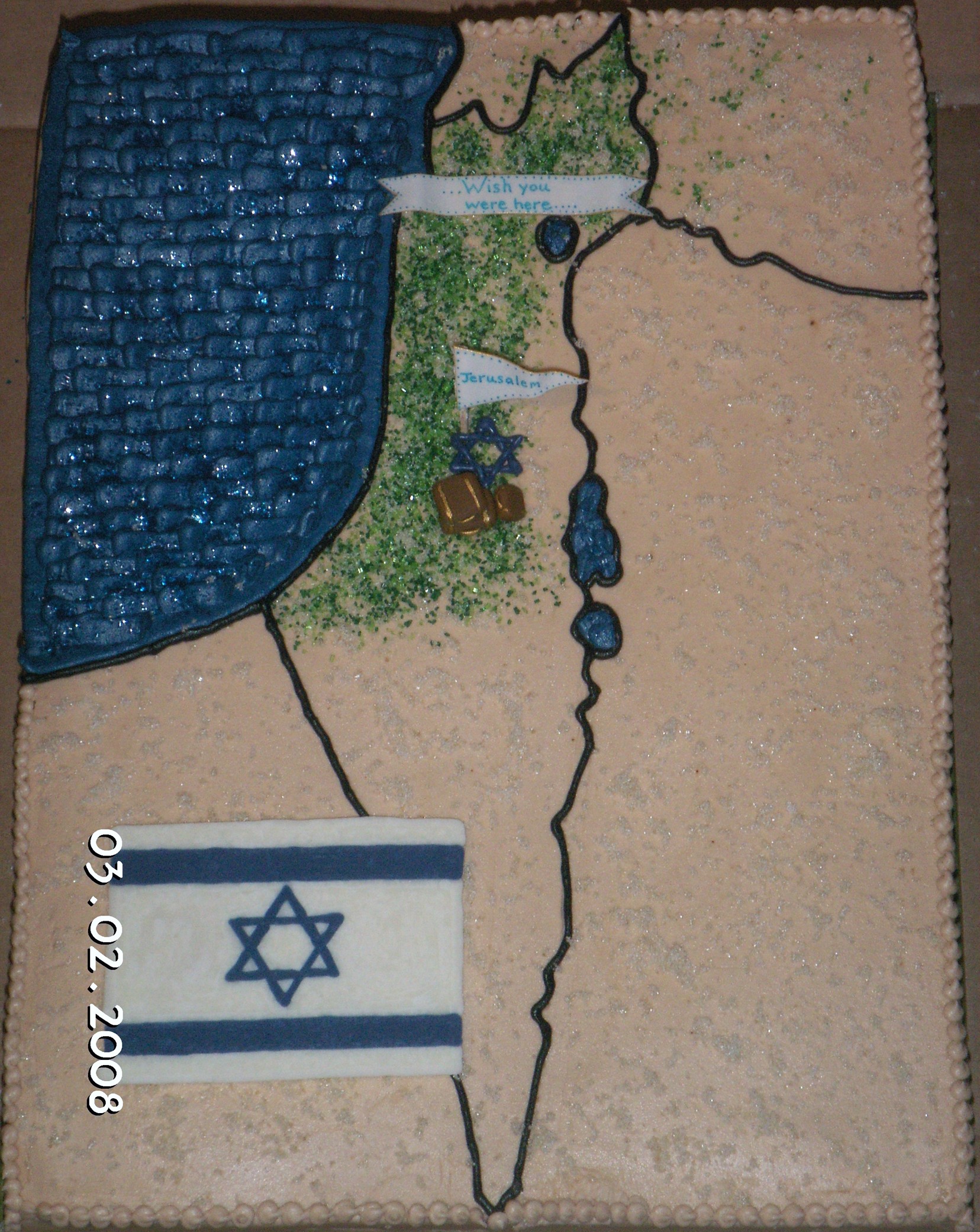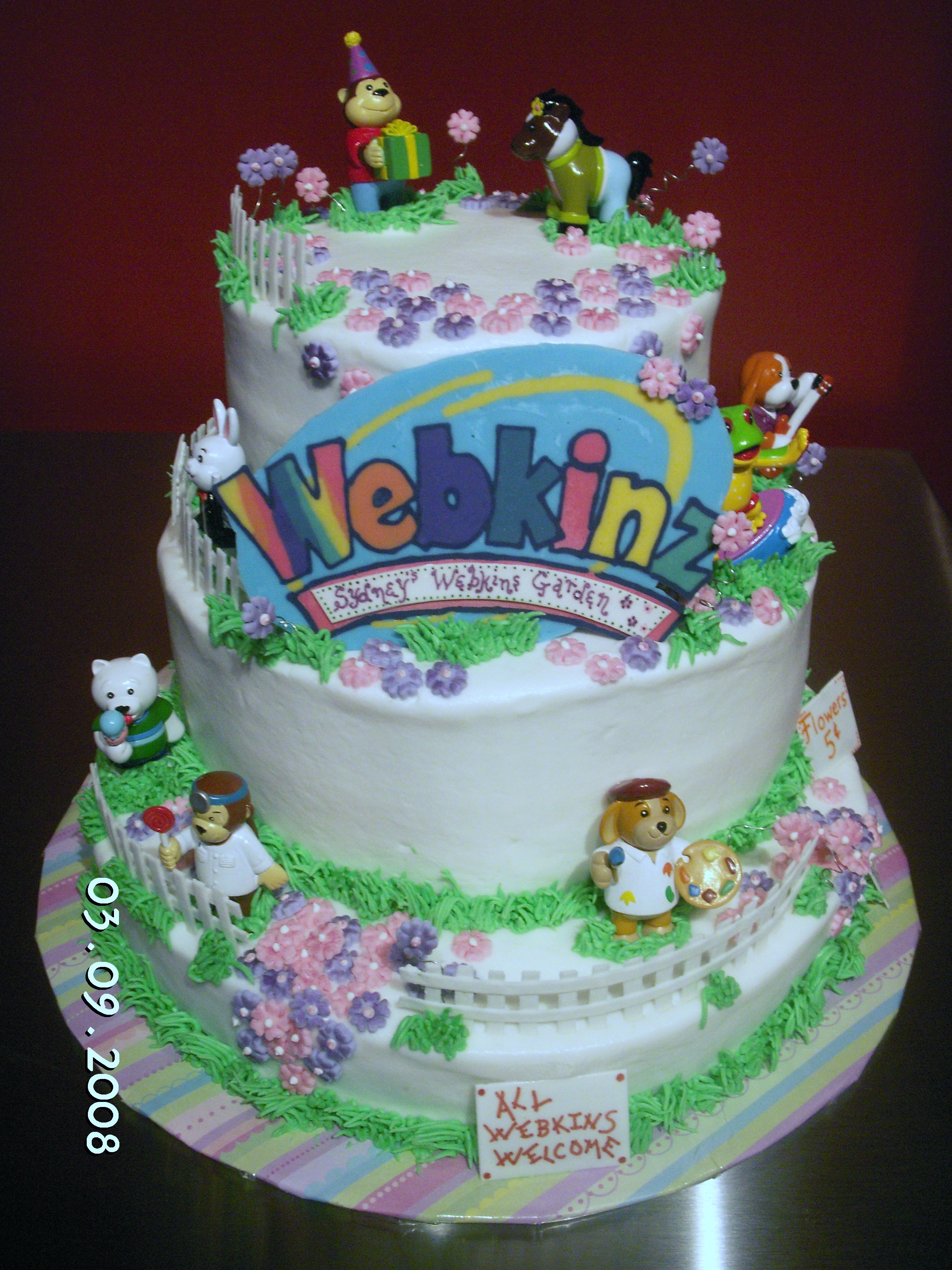 Click here for more of her cakes
MICHAEL MAGRANN
His band, Channel 3, is featured at this link.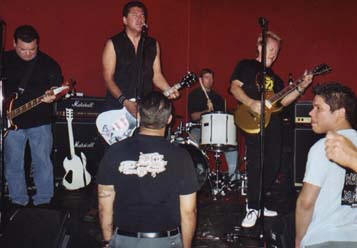 And click here to see his band's website!
CONGRATULATIONS!
CARRIE MAE DECKER MAGRANN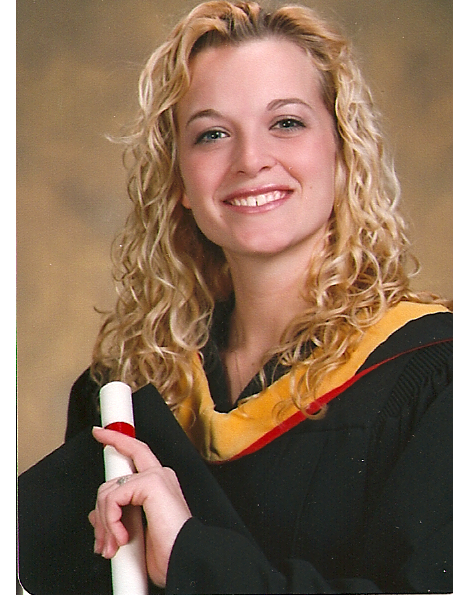 Carrie Mae Decker MaGrann is the daughter of Mark MaGrann and Linda Decker. She is graduating from Dartmouth College on June 10th.
She majored in Biology and minored in Native American Studies. She
played Field Hockey for the four years that she attended Dartmouth.
CONGRATULATIONS!
Tiana Egland (JonesBones)
Tiana played on extra on the TV show 2 & 1/2 men. She also recently played a main character in an Einstein Pals video.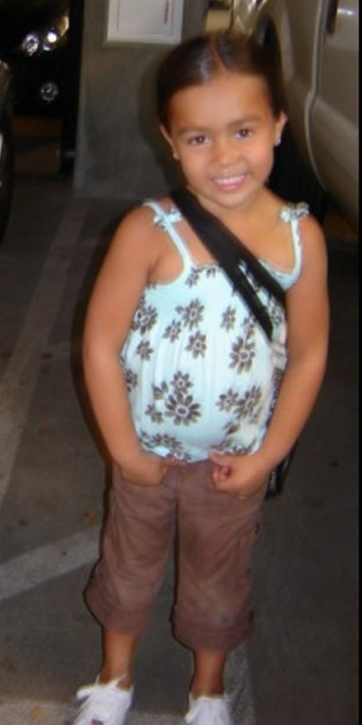 CONGRATULATIONS!
Madison Earley Graduation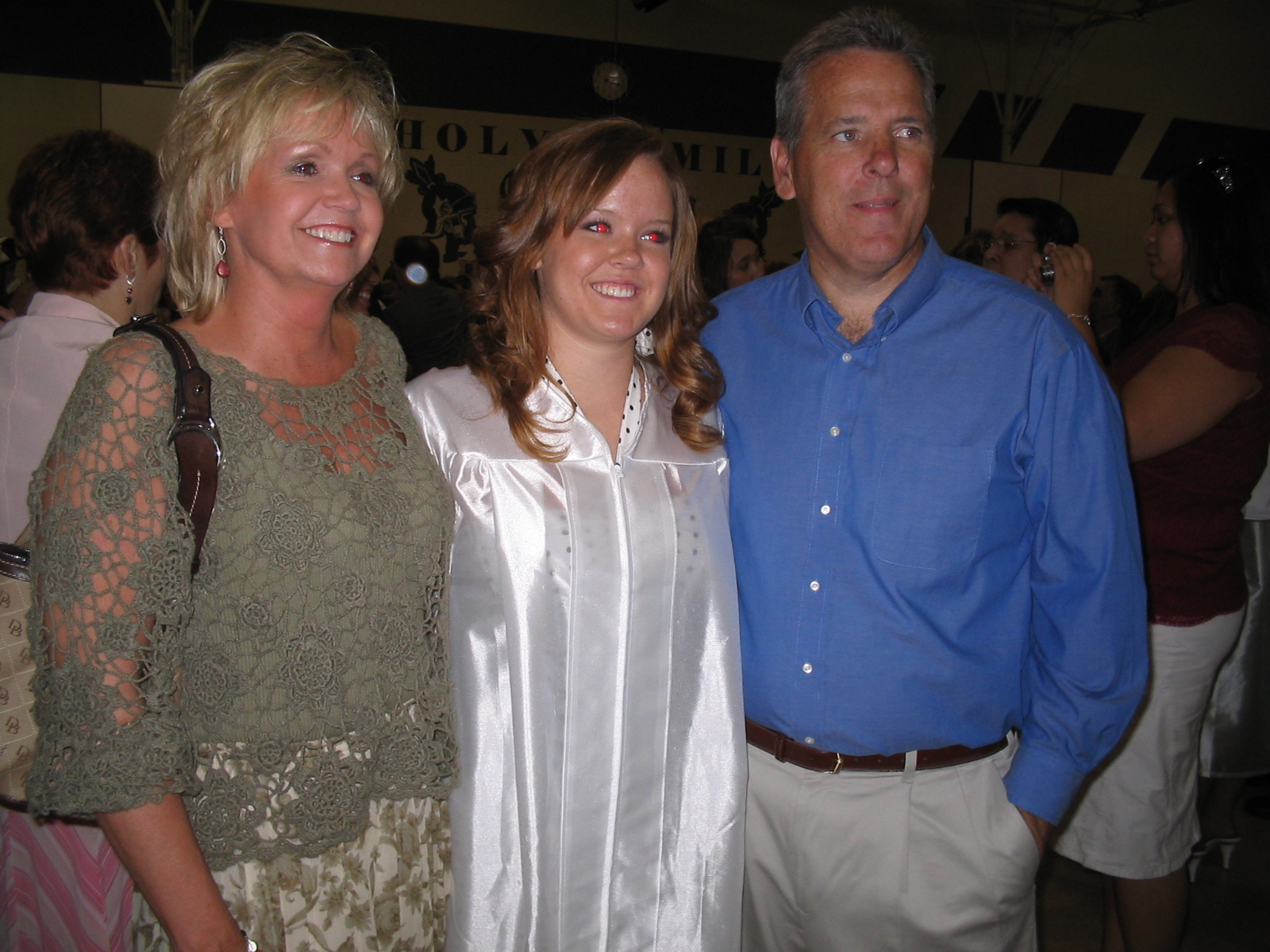 Madison Earley's graduated from Padua Catholic High School, Parma, Ohio
Seen here with her parents, Diane and Jim Earley
CONGRATULATIONS!
EMERSON DAY (EarleyBirds)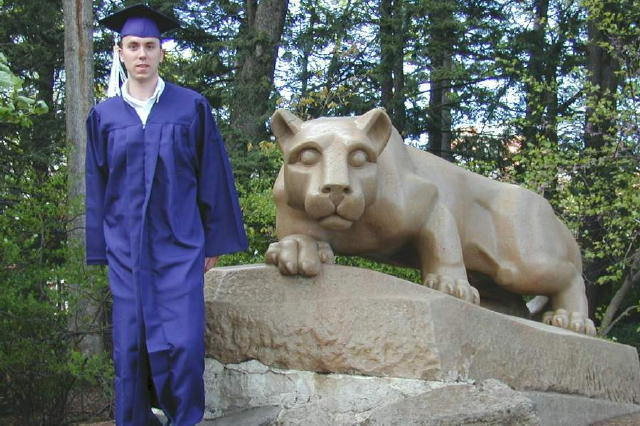 He is receiving his degree in Criminal Justice from Penn State University on Saturday May 19th
AUSTIN EARLEY (EarleyBirds)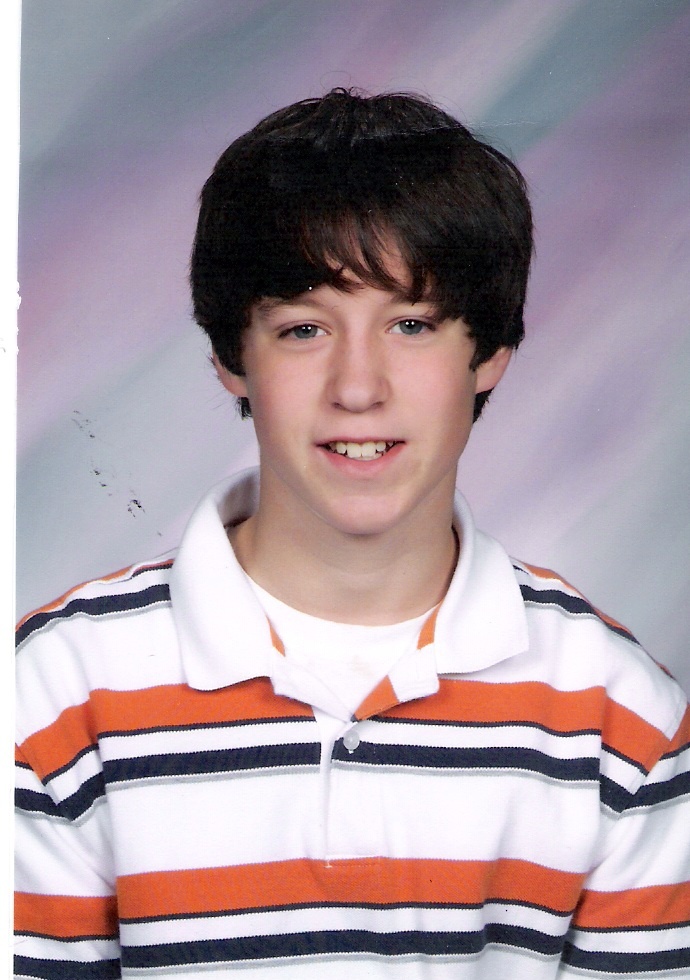 Austin Earley, graduation picture. St, Joseph and St. John's Parochia School, Strongsville, Ohiio, 8th Grade, age 14. Son of Jim and Diane Earley
CONGRATULATIONS!
Christian Gibson
He just graduated from kindergarten!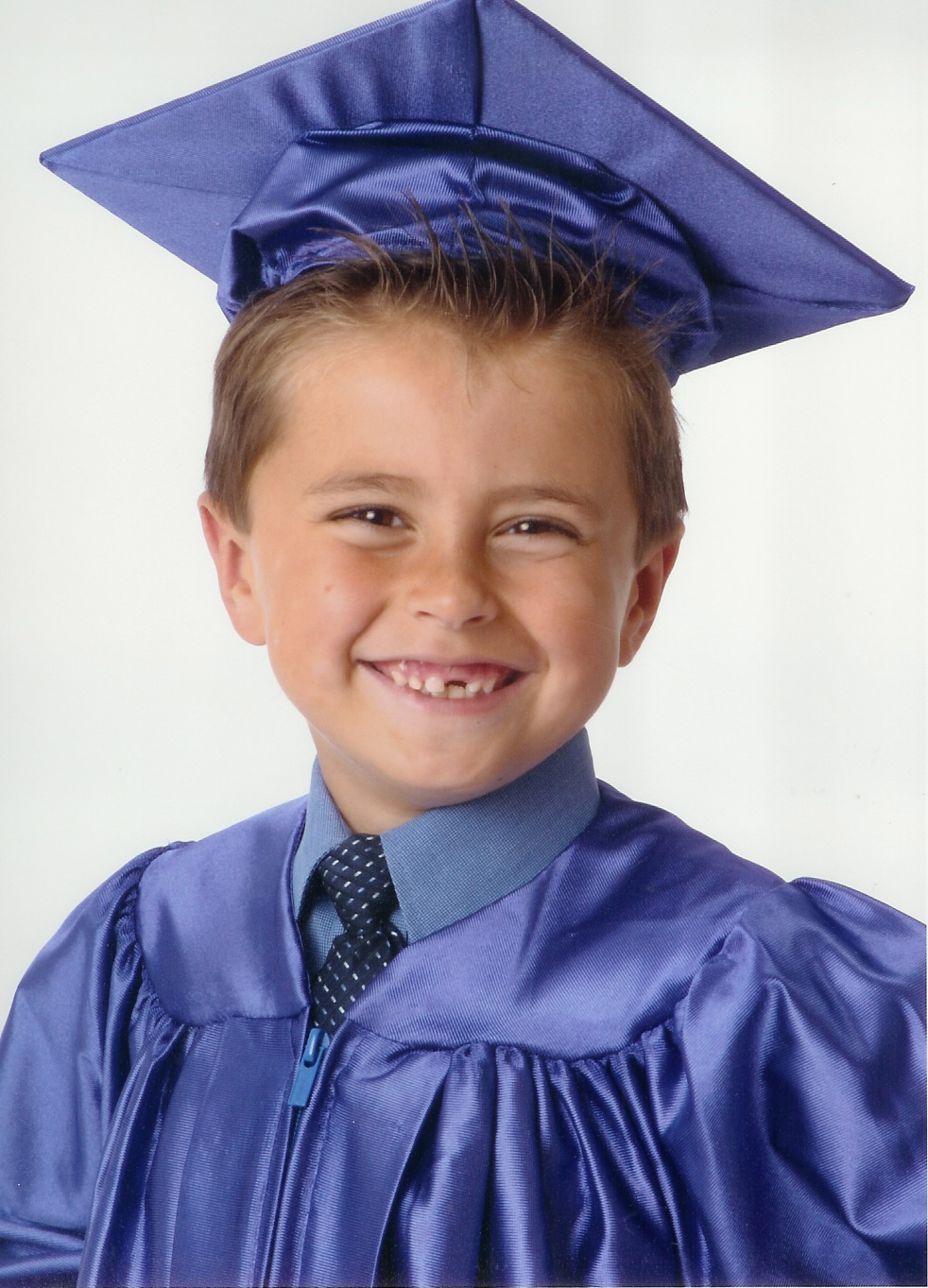 CONGRATULATIONS!
Tracey Magrann
She has just been accepted into a PhD program at Loma Linda University in Biology (algae research). This will help her go from her current part-time status to a full time position as a college Biology teacher.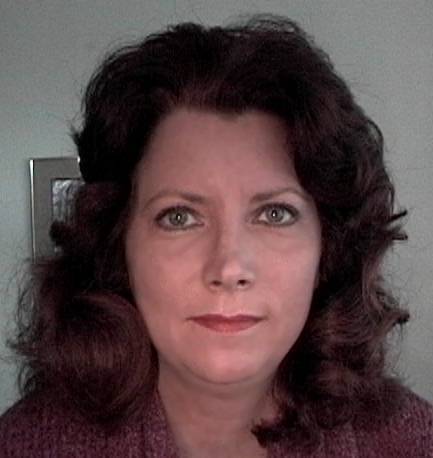 CONGRATULATIONS!
Molly Magrann
She is excited to get an "A" in her toughest college class: Statistics
CONGRATULATIONS!
Carrie Mae MaGrann
Carrie Mae MaGrann, daughter of Mark (Arthur Magrann's line) is featured this week on the Dartmouth Sports website. We are very proud of her and her accomplishments as she wraps up her college career. I thought that I would share this with you as you all have known her growing up. The website is www.dartmouthsports.com.
CONGRATULATIONS
TO Kevin Dawson, Ph.D.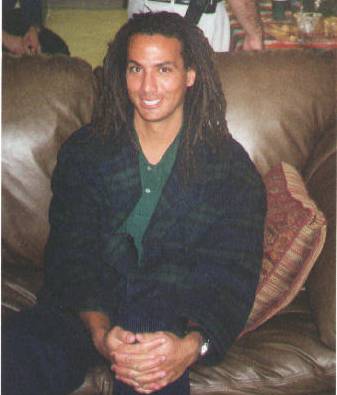 He got this article published in the Journal of American History - March 2006 edition. Kevin is an assistant professor in the History Department at Fairfield University, Connecticut.
The Journal of American History (March 2006)
"Enslaved Swimmers and Divers in the Atlantic World"
NEW BABY!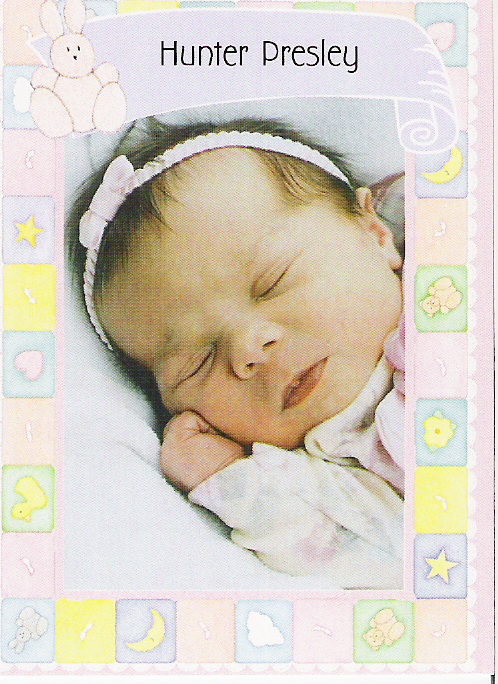 Jyl and Scott Wood had a daughter on August 9; Hunter Presley Wood. She weighed in at 6LBS 14oz and was 19 inches long.
Christian Gibson
FIRST DAY OF KINDERGARTEN
<![if !vml]>
<![endif]>
Wahhh! Oh yes, many a tear was shed this morning...not by the little man, but by his mama...along with all the other parents....big dark sunglasses were the statement of the day.
Christian was not Mr Sunshine this morning when he woke up. It took a little nudging, not to mention a goodie bag at the breakfast table, filled with pencils, a globe, an alarm clock and other miscellaneous items that every student must have.
Mommy had to choke back a couple of tears after he put on his uniform. He looked so big, but so little to be going off on his own. Before his photo shoot...Click here for the rest of the essay
CONGRATULATIONS
TO Jeff Kintz
Jeff has just had one of his college essays published for a college book students are using in their English classes this semester at Western Kentucky University. He wrote the essay about a year ago and it is titled "The Cursed Medallion: A Review of Pirates of the Caribbean: Curse of the Black Pearl".

Click here for the essay
NEW BABY!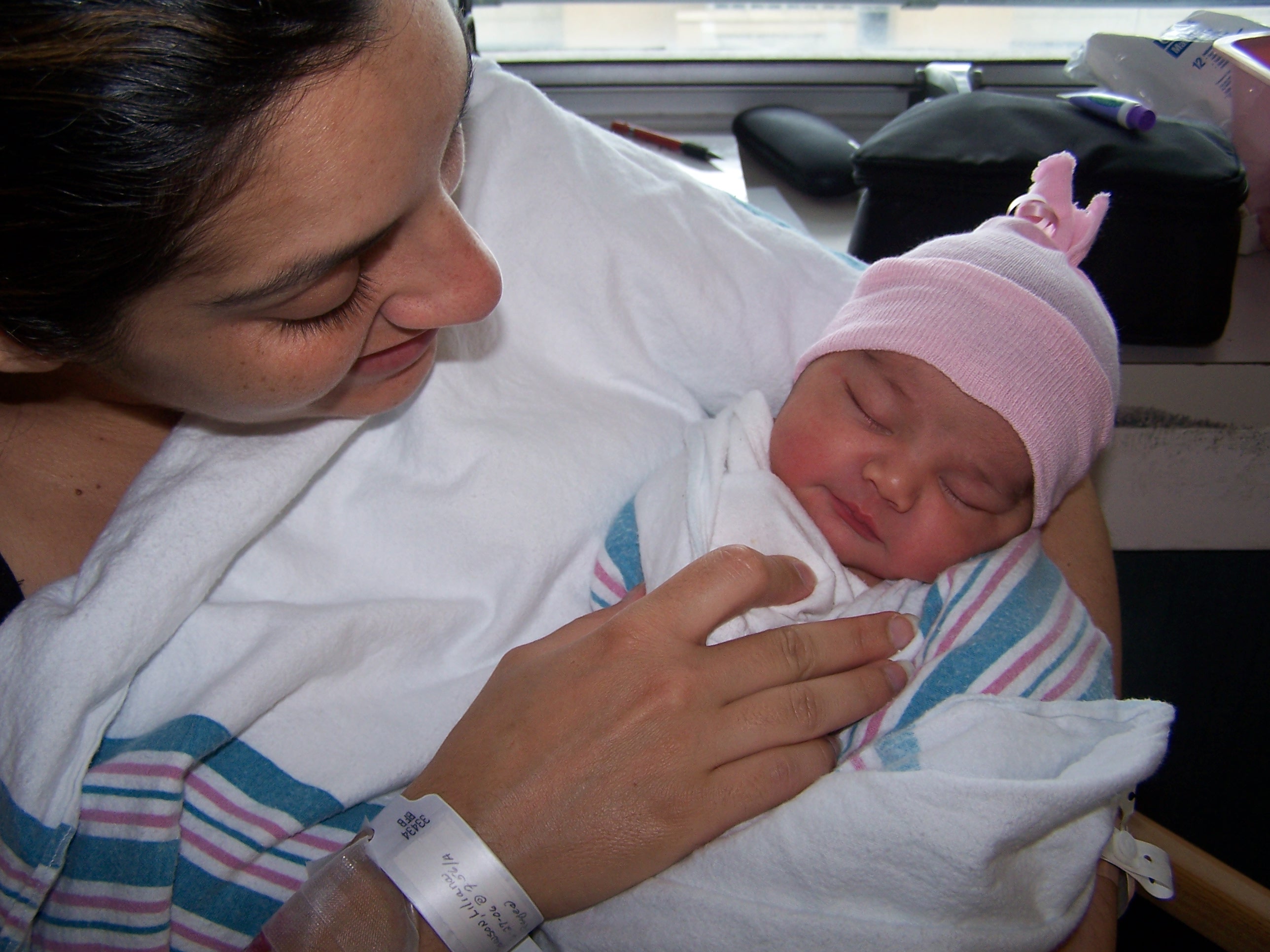 Liliana and Kevin would like to announce the arrival of their daughter, Ariella Jane Dawson. She was born this morning (June 27, 2006) at 7:56 am weighing 7lbs. 12oz. and is 20 inches long. Everyone is doing fine at Bridgeport Hospital in Bridgeport, CT.
Her "Great Aunt" Sandy says it is so exciting to have at least four generations of girls containing the name "Jane"!
LANANE CLAN
They are having their 99th Family Reunion
on Sunday, September 17th at Mounds State Park, Anderson, Indiana.
The Lananes are a twig that grafted into the Magrann Clan by marriage. They are the remnants of 13 brothers and sisters whose parents were born in Ireland. Of those original 13, nine families still exist and have living descendants.
Each year they move the responsibility of the reunion to a different family of the nine descendents. Next year marks their 100th reunion. They have met since the 1890's, most every year except for some during the war, etc. One of them is currently State Senator in the Indiana legislature – Tim Lanane.
They wish to send out a warm invitation to parts of their family they have lost track with: the Ziegler's and the Frey's. If you know of ANY email or snail mail addresses or phone numbers of those branches, PLEASE forward them to this website so that they can reconnect, especially with their 100th reunion coming up.
Here is a photo of their 2005 reunion.
<![if !vml]>
<![endif]>
Congratulations to all of this Spring's graduates!
Molly Magrann graduated from High School and will begin studies at Fullerton College.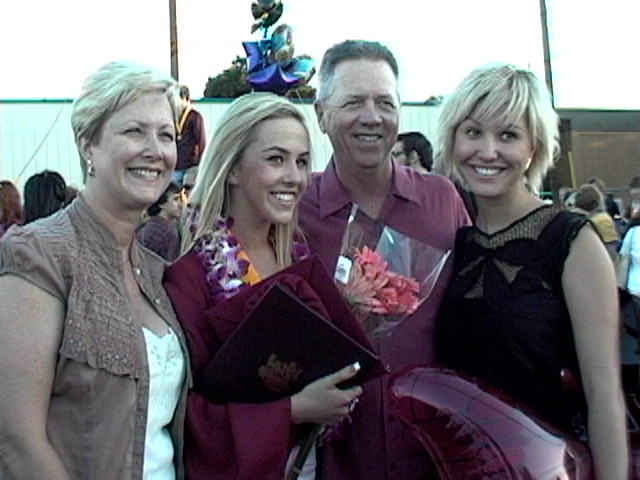 Jack Moran got his Bachelor's degree in Game Art and Design from the Art Institute and has job offers to consider already! Jack is also pleased to announce his engagement to his girlfriend Jill!
Tommy Jones (no photo) also got his Bachelor's degree and is considering Law School.
All three are in Southern California.
Matthew Magrann (below) graduated in May from First United Methodist Church Pre-School. He starts Kindergarten in August.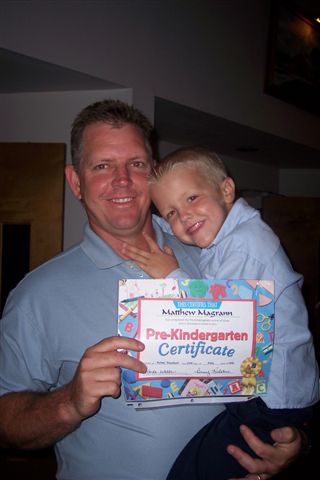 Congratulations to McKenna Earley!
Twelve year old McKenna is a finalist for Kid's Jeopardy! We'll let you know if she gets to be on the TV Show!
Congratulations to Lenny Egland!
Lenny just graduated from Officer Candidate School in Fort Benning, Georgia, where he received the Distinguished Leadership Award. Lenny had also been awarded the Bronze Star for his military service in Afghanastan in 2004-5.
The Bronze Star Medal is a United States Armed Forces individual military decoration and is the fourth highest award for bravery, heroism or meritorious service.
The medal is awarded to any person who, while serving in any capacity in or with the military of the United States after December 6, 1941, distinguished himself or herself by heroic or meritorious achievement or service, not involving participation in aerial flight, while engaged in an action against an enemy of the United States; while engaged in military operations involving conflict with an opposing foreign force; or while serving with friendly foreign forces engaged in an armed conflict against an opposing armed force in which the United States is not a belligerent party.
Awards may be made for acts of heroism, performed under circumstances described above, which are of lesser degree than required for the award of the Silver Star. Awards may also be made to recognize single acts of merit or meritorious service. The required achievement or service while of lesser degree than that required for the award of the Legion of Merit must nevertheless have been meritorious and accomplished with distinction.
Congratulations, Lenny!
Congratulations to Peg Jones!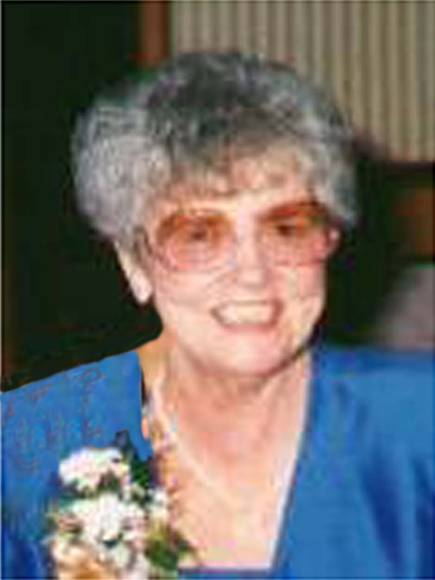 Peg turned 85 years old this year. She is still working full time for Orange County Social Services. They won't let her retire or the place will fall apart!
Congratulations Kevin
Kevin got his PhD in History and is now teaching in a University in North Carolina
Congratulations Lee
Commendation Letter for Lee:
From: Olsen, Glenn [mailto:Glenn.Olsen@dwd.state.wi.us]
Sent: Monday, October 10, 2005 9:47 AM
To: Halsey, Barbara
Subject: Eileen
I work for the state of Wisconsin but have taken a leadership role in the Katrina DPN initiative. The work to be done down in the gulf coast for people with disabilities is a huge undertaking. Navigators for the most part are stepping up to the plate to meet the needs. Work hours are long and the pace is hectic. I would like to take this time to recognize the efforts of Eileen. Once teams meet for the first time we tell them the rules are the rules no exceptions -- and be prepared to work outside of your comfort zone.
Eileen has excelled in all aspects-- even to be the quiet leader -- she has demonstrated all the true qualities of a Navigator -- leadership, resourcefulness, creativity, and collaboration -- her work down here is outstanding and beyond and rivals me on working late hours. My schedule is hectic and please recognize that I have taken this time to recognize her work as an extreme compliment (this is the only personal note I have written to date to a supervisor) My hope is that she can return to continue her work and if not she has set a process in place for others to follow and our initiative is that much better because of her. Also recognize that other navigators have been sent home early, I believe Eileen will come back stronger and be even a better Navigator to your local area. Give me a dozen more Eileen's and we will GIT R DUN!!
Congratulations on Awards, Tori Corder
Tori Corder received two awards from school since September 2005.
She received recognition for her invention of the "Pant's Crutch".  
It is a spring loaded, balance sensitive crutch that is attached to the upper thigh. 
When playing hopscotch, it senses if you are off balances and springs into action by 
activating a crutch that keeps you from falling! It also has a safety cord to pull, just in case:)  
She had to do a diagram board and invent a prototype.  It actually was pretty cool! 
The other award is Citizen of the Month for October 2005, given for meeting the goal of the month, 
which was "consistently making good choices."
Needless to say, we are proud of her!